Ready for Action!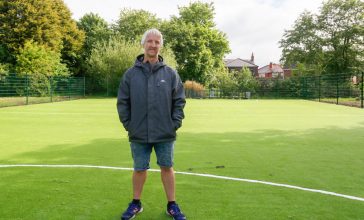 Irlam Endowed Primary School and the community can look forward to a new facility thanks to a long-awaited project coming to fruition.
The new Multi Use Games Area (MUGA) has recently been completed and HDT were pleased to have supported the project by contributing £2,000 towards the total cost.
Irlam Endowed School teacher and PE lead, Jude Scrutton, said:
"This new 540m2 AstroTurf MUGA pitch will provide a first class all year-round space for children to receive outstanding PE lessons and school sports activities. It will also host inter-school competitions, supporting stronger links between schools and local community sports clubs, and provide lifelong opportunities for the children of Irlam and Cadishead."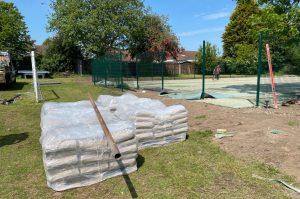 The project, which took 4-5 years to achieve, has involved the writing of various bids and funding applications. HDT wish to congratulate Jude and everyone involved in driving this project and seeing it through, despite the challenges! It is a fantastic achievement, resulting in a wonderful facility that will be used by many.
Jude added: "The project has been a long-term vision of mine and the children's School Sports Council and has been supported by a number of charities and fundraising streams including The National Lottery, Salford CVS, Irlam Rotary Club, Standing Together, the Sugar Tax levy and Hamilton Davies Trust. "
The MUGA is a big enough space to host some of the joint Irlam and Cadishead cluster of school's festivals and tournaments, as well as for training purposes for some grassroots sport's clubs.
We hope this wonderful all-weather facility will be enjoyed by all users for many years to come!
Posted on: 17th June 2020