Budding Poets in Irlam and Cadishead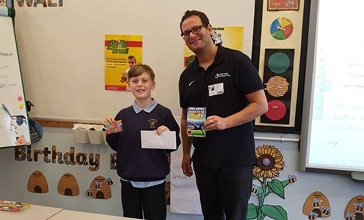 Recently we partnered with the Manchester United Foundation (MUF) to run a 'Live, Work and Enjoy' themed poetry competition to find out what local children like about the area in which they live in.
All primary schools were invited to take part and a fantastic 145 entries were received from across those schools.
The winning entry came from Alistair Harris-Wilson from St Teresa's Primary School, who wrote a very entertaining poem about why he loves Irlam and Cadishead so much. Alistair was presented with a £30 book voucher from HDT, a certificate from MUF and he and each of his class mates received a signed copy of the latest book by Dan Freeman, famous author of the Jamie Johnson series.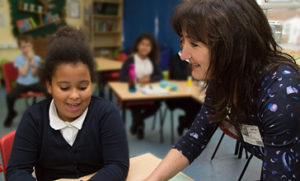 Gina Harris-Wilson, Alistair's mum said: "Thank you so much for being involved in such a fabulous poetry competition (even if it was Man United lol). Alistair was absolutely thrilled to win and his year 5 class at St Teresa's really enjoyed the afternoon with Dan Freedman."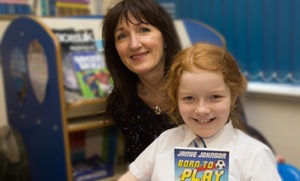 The standard of entry was so high that extra prizes were awarded to 8 runners up who also received a signed copy of the Dan Freedman Book.
The runners-up: Faiz Genty, Austin Fisher, Rhys Price, Eliza Clarke and Issac Page from Irlam Endowed Primary; Bethany Elder from St Josephs The Worker Primary and Emilia Crossley and Adijah Jallon from Fiddlers Lane Primary.
A huge well done to the winner, runners up and all who entered. We thoroughly enjoyed reading all of your poems.
Gina added: "We are going to the Trafford Centre so he can choose some new books as he loves reading. Thanks again I am a very proud mum :)"
Posted on: 26th November 2018