Work continues on the new Station Park!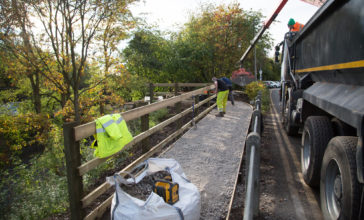 Following a winter break, work has once again begun on the station embankment to bring a new and exciting Station Park to the district.
With the heavy groundwork already done, attention has now turned to completing the pathway, steps and fencing, improving the landscaping, installing seating and working on the new and exciting art installations.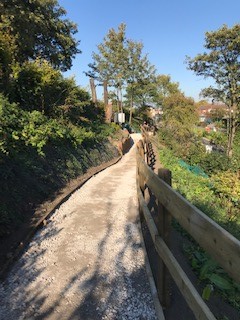 Once open, the park will be freely accessible via a gently undulating pathway off Liverpool Road that leads to a level plateau with seating area. From this area visitors will be able to enjoy a different view of the district and take in the uniquely magical artworks!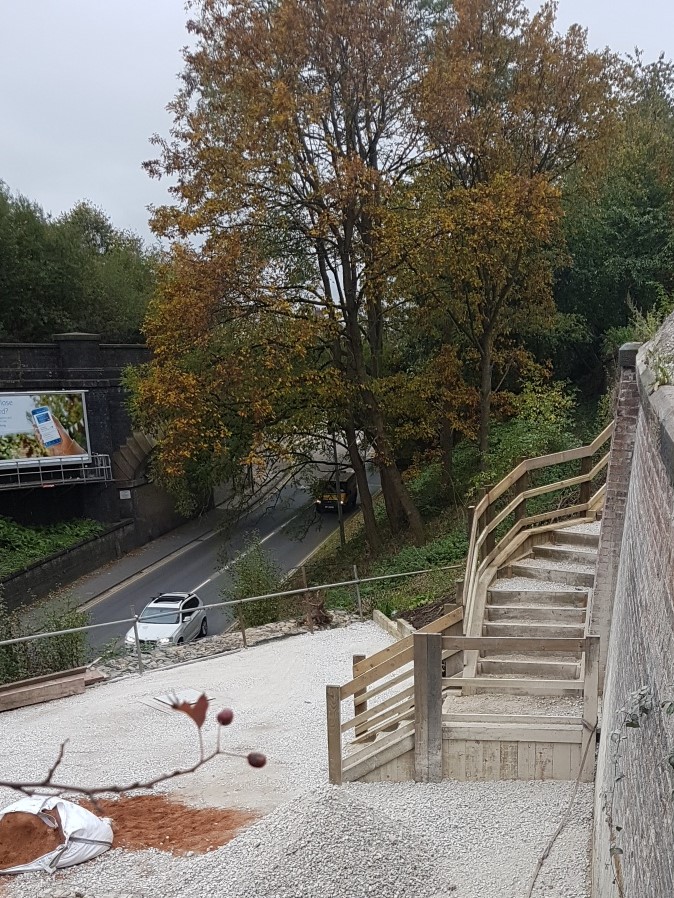 Station Park will also be accessible from Irlam Station by following a new pathway from the car park, off Station Road, and down steps to the mid-level plateau.
Plans are in place for the Park to be officially opened towards the end of March, after which the transformed embankment will be open to the public, so everyone can enjoy this new green space.
It is fair to say that this project, with its very steep embankment, has been an unusually challenging one but one that in the long run will be well worth the effort.
Watch this space and prepare to be pleasantly surprised!
Posted on: 4th February 2019