Shop Signs Scheme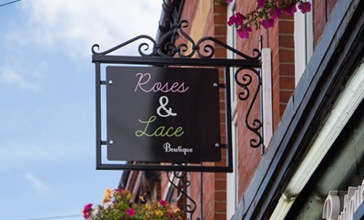 Liverpool Road is looking good for shopping around!
Liverpool Road shop owners can demonstrate even more pride in the community by taking part in our scheme that provides free, high quality signage.
The vintage signs have already been installed above nine shops selected for the scheme, which was launched a few months ago, and a row of shops at 89-97 Liverpool Road is a good example of the type of smart, well-maintained retail businesses the initiative is designed to assist.
Managed and funded by HDT, the shop sign scheme aims to help improve the attractiveness of Irlam and Cadishead as a place to live, work and do business.
Anyone who runs a shop on Liverpool Road that is in a good state of repair, and reflects a strong sense of community pride, can apply for a sign.
The scheme is part of a broader regeneration programme, which we are very passionate about and includes the transformation of Irlam Station and also the 'Liverpool Road Project' which was delivered by Salford City Council and part funded by HDT.  As part of the regeneration initiative, HDT also funded a number of pieces of urban art around the area with more scheduled for next year.
Alan Miller who runs the opticians on Liverpool Road said: "I would like to express our sincere thanks to all at the Hamilton Davies Trust for the new sign now proudly hanging above our practice on Liverpool Road. It enhances the appearance of the premises and I've seen the whole district has been given a lift. Very best wishes."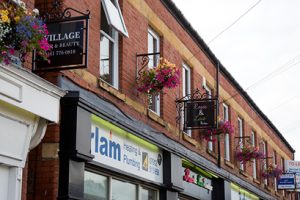 Mandy Coleman, Consultant General Manager at HDT said: "We admire and appreciate the determined efforts many local shop owners are already making to improve the appearance of their premises and it's a pleasure for us to enhance what they are doing with the shop signage scheme. In addition to the shop signs, the hanging baskets provided by the Rotary Club, look wonderful and all this good work helps to make Irlam and Cadishead an even better place to live, work and enjoy."
Shop owners who want to find out more about funding for a sign can contact us on 0161 222 4003 or [email protected].
Posted on: 16th September 2016