Rhinos press ahead with plans for new clubhouse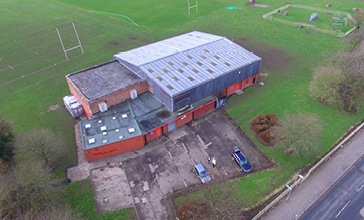 Cadishead Rhinos Rugby League Club are charging forward with plans for a new-build clubhouse after securing £150,000 from Sport England, along with £250,000 from Hamilton Davies Trust (HDT).
The building currently used by the Rhinos is in very poor condition, with severe structural problems, which means it does not meet league requirements.
Now, hopes are high with a new build project on the horizon which will help to attract and retain players, give the club better facilities including for girls and ladies teams and enable them to organise local rugby festivals and engage with schools.
HDT offered to provide the funding to ensure there was enough finance in place to build the new, fit-for-purpose clubhouse. And thanks to this terrific funding boost from Sport England and HDT, modern facilities will soon be constructed to keep the club thriving for future generations.
Neil McArthur, chairman of HDT, commented: "This is great news for Irlam and Cadishead and all who love to play rugby. It's a pleasure to support the project and we are passionate about making sure the new building is as fit for purpose and as attractive as it can be."
Coach Paul Elliott said: "The clubhouse is pretty grim and it's not a nice match day experience for parents, players or visitors. The toilets, communal areas and changing rooms are too small: it's tired, cold, and run-down.
"The award is a dream come true for the club and will give us and the local community in general a massive boost. I would like to publicly thank everyone involved in the partnership and can't wait to see work start on site."
The success of the funding application is the result of a strong and committed partnership between HDT, Cadishead Rhinos, Sport England, the Rugby Football League Facilities Trust, Salford City Council, Salford Community Leisure and Urban Vision.
All of the partners worked closely to develop a masterplan for the new building that enabled the funding bid to succeed.
The Rhinos have been based at the former local authority centre at Cadishead Recreation Ground on Lords Street since the mid-1990s, but the clubhouse has never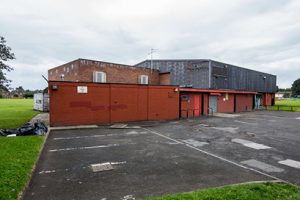 really been fit for purpose. Nevertheless, the club have gone from strength to strength over the years, attracting large numbers of juniors.
The new clubhouse will also be used as a social hub. It will feature flexible changing rooms, enabling the club to establish female only teams and attract even more young people.
Around 12,000 people used the old facilities each year and almost 42,000 people are expected to visit in the next three years, now that the future is secure.
Posted on: 24th August 2017