Putting Irlam on the map!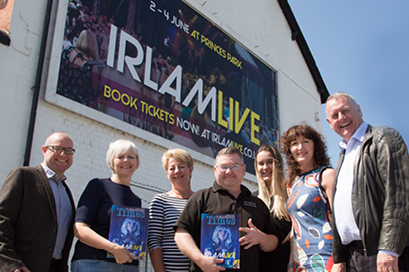 We are delighted to be supporting Irlam Live this year as we continue to back local community and cultural events.
The festival, which attracted around 8,000 people last year, returns to Princes Park, Irlam from Friday 2nd to Sunday 4th June.
The exciting line-up includes The Wailers, Alexander O'Neal and Jason Dovovan, who will each headline one of the three nights – Legend Friday, Soulfest Saturday and Retro Sunday.
It is the first time we have supported Irlam Live, which was founded in 2015 by three local men and attracts crowds to see world-class artists supported by local talent.
Irlam's own singer-songwriter Jess Kemp will open the three-day event, starting at 6.30pm on Friday.
We have funded a wide range of community arts and cultural events across the area such as, most recently, a number of major pieces of urban artwork celebrating local history, a new base for Cadishead Band and sponsoring local musician Jess Kemp's first European tour.
Neil McArthur, HDT Chairman said: "As well as being one of the most exciting cultural and musical dates on the local calendar, Irlam Live has a fantastic community spirit. We are proud to be able to support local festivals and hope our backing helps Irlam Live 2017 achieve even greater success this year."
Darren Goulden, co-founder of the event along with Phil Brookes and Sam Butterworth, said: "Last year was a massive success with 8,000 people coming along to see Billy Ocean, Tony Hadley and the Bay City Rollers, plus other artists. We hope this years event will be even bigger!"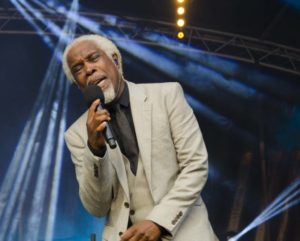 Darren added "We have some new attractions this year including a second stage in the form of a Big Top that will swing into action between acts on the main stage, draft beer at pub prices and a prosecco and wine emporium."
Toyah Wilcox is set to perform and Bob Marley's Wailers will also be flying in from Jamaica. Other highlights include Jess Kemp, The New York Brass Band, who have previously performed at Parklife, and award-winning theatre company Manchester Musical Youth.
HDT Consultant General Manager Mandy Coleman said: "We are sponsoring Irlam Live because it attracts new people to Irlam and Cadishead, which helps put the area on the map."
Posted on: 22nd May 2017