Match Funding the Rotary Club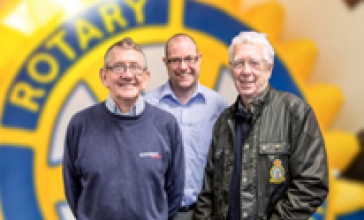 In recognition of the wonderful work that the Rotary Club of Irlam perform in the area, we are delighted to announce that we have agreed to provide 'match funding' to them for a further three years. What this means is that for every pound the Rotary raise, HDT will provide one pound to match it.
Since 2012 the Rotary have raised over £32,000 and HDT has matched funded this with a further £32,000 to enable them to provide even more services to the community. The Rotary are well known for the wonderful work they do. One of their most popular projects is the 'In Bloom' Scheme which this year has delivered 118 baskets on lamp posts along Liverpool Road plus a secondhand bowser to water the baskets. This year they have also supported the Irlam Roylettes, the Rixton Festival Circus, Teen Shelter Irlam Park and many other community groups.
The Rotary has always supported the community and it is our privilege and pleasure to help them to increase the amount of support they can provide.
Posted on: 12th June 2015