Farewell Uschi!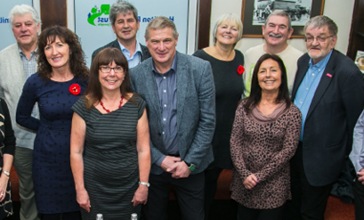 We would like to say a massive thank you to Ursula Sossalla-Iredale for her hard work and passion for Irlam and Cadishead over the years.
 Uschi as she is known locally, has taken early retirement from Salford City Council where she has worked for the past 35 years. During this time she worked across a number of disciplines including community development, youth and social work, employing her passion to make a difference.
It was working for the Neighbourhood team however where our paths crossed. Uschi joined the team in 2000 as a Neighbourhood Co-ordinator and within 4 years was promoted to Neighbourhood Manager for Irlam and Cadishead. Her role was to take responsibility for managing issues across the area and was closely linked to regeneration. Partnership working was a massive part of this, working alongside different council departments, local services, public and private sector organisations on a daily basis, as well as ourselves.
Uschi went the extra mile and played an important role in the area. Here are a few of her highlights:
Established a newsletter for Irlam and Cadishead through the Community Committee, which was later replaced by M44
Involved in the development and ongoing management of the Digital Information Board
Played her part in the Regeneration Group covering improvements to parks and playgrounds with the community committee winning a National Award in 2007 for improvements to Prince's Park with the introduction of the BMX area, getting Birse Engineering on board to move and restore the 'Engine', 'Marge and Steel' Art Feature, as well as other projects such as street scene improvements, In Bloom, Cadishead Leisure Centre and Irlam Station
Involved in Mosslands, a project that aimed to bring together partners, encouraging them to produce more local produce, to raise the profile of Chat Moss and to support the production of the Mosslands Strategy and the Arts Chat Moss Heritage lottery bid
Supported Moss Farm Fisheries, setting up a junior fishing group, café and nature trail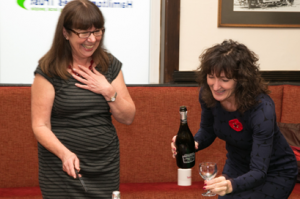 "I have really enjoyed my time in Salford, all my roles have been stimulating, challenging and fulfilling. The journey has not always been plain sailing though, it has had many challenges. I remember many heated meetings to re-house families and get much needed community facilities in the inner city and more recently the campaigns to save the Greenbelt in Irlam and Cadishead!"
 "I am proud of the things that have been achieved through collective action and partnership working and I am blessed with the many friends I have made in Salford."
 "I now look forward to spending more time with my husband Davy and our children Daniel, Corinna and Rebecca, as well as hopefully seeing more of my family and friends in Germany. I hope to continue my passion for International work, putting my languages to good use and want to see more of the world." Uschi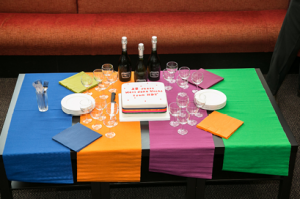 "It has been a pleasure to get to know Uschi and to appreciate how much she has devoted to the local area through her role with Salford City Council and also in her personal time. I know she's full of exciting ideas for the future and I hope she takes some time to reward herself for all of her hard work too"  Mandy Coleman, Consultant General Manager, HDT
 "It has been a pleasure to work with Uschi, her enthusiasm and commitment to I&C has been outstanding and her knowledge of the area and understanding of local issues and views has been invaluable in developing local services."  Julie Thompson, Advisor to HDT
Posted on: 21st November 2014