New Station Park now open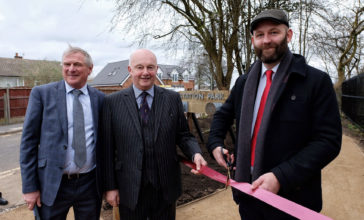 We are very grateful that the Lord Lieutenant of Greater Manchester, Warren Smith could spare some time to help open our latest regeneration initiative: Station Park.
The Lord Lieutenant of Greater Manchester, Salford City Mayor, Paul Dennett and Chairman of Hamilton Davies Trust (HDT), Neil McArthur, were joined by over 150 guests to officially open the park to the public on 21st March.
Station Park is something we have been working on for some time, to transform the overgrown embankment area at the junction of Station Road and Liverpool Road. The embankment, which had been in a poor state of repair since the mid-1960s, deteriorated over the years making this stretch of road an unpleasant place to walk along or drive through.
We hope the transformation will improve the image of the area and provide an accessible and attractive green space that the local community will enjoy.
The park features a mid-level tranquil seating area where people can relax and watch the world go by with a unique view of the district. It also includes landscaping and creative 3D artwork, which pays homage to the areas' rich heritage: including sculptures, a Hobbit-style house and many other enjoyable surprises.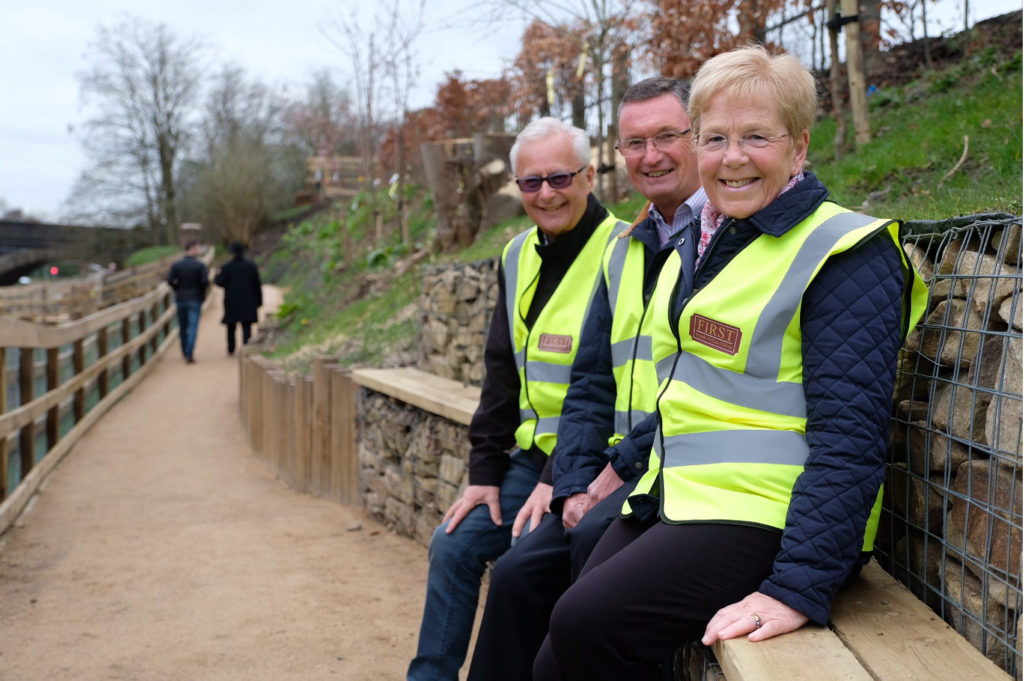 A safe off-road pathway leads up to the seating area, making it accessible to pedestrians, wheelchair users, pushchairs and cyclists.
Lord Lieutenant of Greater Manchester said: "I was excited to see what this park would bring, and I am very impressed with what I have seen. The project has created an attractive and fun public space that local people can enjoy!"
HDT Chairman, Neil McArthur said: "We were determined to brighten up this area with something different and Station Park is definitely that. It offers a creative new green space and complements our recent renovation of the adjacent bridges which are illuminated with multi-coloured lights and artwork."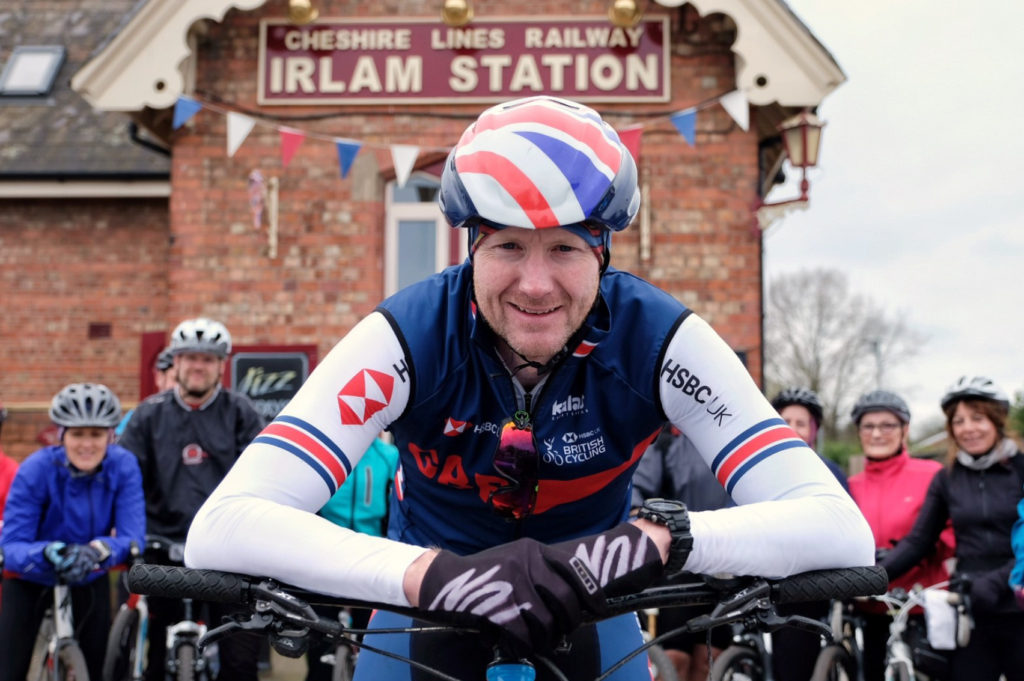 As part of the park opening event, HDT included a cycle ride from Media City to Irlam Station to promote cycling as an alternative to driving. The ride was supported by British Cycling and double World Champion Paralympian cyclist, Jon Gildea, who took part.
The cycling element of the event continues to build on the momentum generated by the official launch of the Irlam and Cadishead Cycleway, which was opened by Chris Boardman last year and aims to support the Greater Manchester Combined Authority's 'Made to Move' strategy, which encourages people to walk or cycle short journeys, rather than drive.
Salford City Mayor, Paul Dennett said: "It is absolutely fantastic that this has been made possible and a public congratulations goes out to all those who made it happen."
Neil continued: "We have been working with Lanes Landscapes for some time and other local businesses including North Cheshire Developments, Pioneer Paving, Benchmark, A&C Sheet Metal Ltd, a raft of volunteers and Rachelle Cleary, who runs our I C Art programme, who have all contributed to create something quite magical".
Station Park was one of Neil McArthur's creative ideas and builds on the foundations of other projects such as Irlam Station House and I C Art to name but a few.  Neil and HDT are really passionate about regenerating the local area to make it an even better place to live, work and enjoy!
Lord Lieutenant continued: "Regeneration is such an important aspect of every-day life these days and Neil McArthur and Hamilton Davies Trust are doing a fabulous job in Irlam and Cadishead."
To see more images of Station Park click https://hamiltondavies.org.uk/gallery/station-park/
Posted on: 22nd March 2019