Keep in Touch!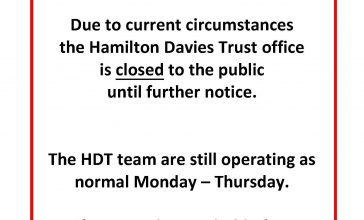 Due to the current situation the HDT team are currently working from home. Individual team members emails are still the same or you can contact us at [email protected]  
Alternatively you can call us on the temporary phone number 07385 651046
Remember to check out our Facebook page regularly for our latest updates. https://www.facebook.com/hamiltondaviestrust
Keep in touch!
Posted on: 24th March 2020