HDT Annual Report 2019-2020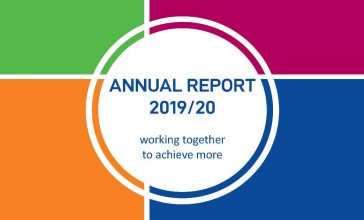 Welcome to our 2019/2020 Annual Report which showcases the great work that the Hamilton Davies Trust (HDT) has achieved throughout the year.
The HDT team are very proud of what has been achieved in the past twelve months, April 2029 – March 2020. More than ever we have seen some great partnership working across all sectors including the world of business, volunteering, public services, education and more. This has enabled us to achieve much more and, along with our investment of £10m, has resulted in some fantastic community projects and regeneration initiatives that have improved the area and enhanced the lives of so many people.
Click on the pop-out button in the top right-hand corner of  the Annual Report below to read about the varied and exciting projects and activities we and many others have been involved in.
Posted on: 9th July 2020