Moorfield Primary School's Trip to Lledr Hall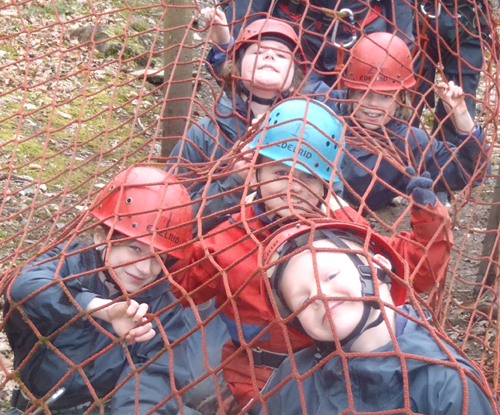 "It was very good because we got to do things we had never tried before."
Ellie, aged 8

"It was really fun and enjoyable and I liked being outdoors."
Clayton, aged 10

"I liked it when we were going on a walk."
Gbemisola, aged 8
An unforgettable residential retreat for children at Moorfield Primary School made their year thanks to HDT funding.
For children at Moorfield Primary School, HDT were able to give them an experience of a lifetime by offering funding to help reduce the cost of an outdoor educational trip to Lledr Hall, making it more affordable.
For a lot of children it was their first time away from home.
The grant meant that more children were able to attend and benefit from the experience of activities they wouldn't usually get involved in, including guiding a partner around a course whilst they were blindfolded, tackling high ropes, the jungle gym, canoeing and fell walking. These activities helped the children to develop their leadership, teamwork and problem solving skills.
32 children from years 4, 5 and 6 took part, helping them to grow in confidence and become more independent in a short space of time. They also learnt it doesn't matter who finishes first, it is all about teamwork and good communication.
The teachers said they were very proud of the children's attitudes and behaviour and saw how their aspirations and expectations were raised as they amazed themselves by what they could do.