Chris Stocks Fund
After serving as an apprentice with Shell and then developing as a senior manager with various other companies, Chris was very successful in his career and, together with HDT Trustees Neil, Graham and Frank, he helped local companies Thurnall, Opal Telecom and Talk Talk, to become a huge success.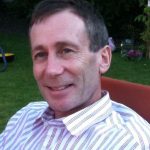 Extremely grateful for the support he received in Irlam during his early career in particular, Chris decided to give something back and to offer to help young people, from this area, with their vocational career.
As well as being passionate about helping young people, Chris believed that practical skills are often undervalued and so he set up the Chris Stocks Fund to offer funding to those needing a little support.
Chris did this in earnest, despite the fact that he was not a well man at the time and was dealing with bowel cancer. Chris endowed HDT with funds to support enthusiastic young people with traditional apprenticeships and vocational training.
Since setting up the fund in 2014, Chris sadly passed away on 22nd March 2015, but his memory, and his kindness, lives on and so far, the Chris Stocks Fund has provided funding to 20 young people living in Irlam or Cadishead.
 What is the Chris Stocks Fund?
The Chris Stocks fund provides small value grants to support young people to develop their skills and benefit their future employability.
The fund targets people engaged in an apprenticeship, or a similar arrangement, to develop 'hands on' practical skills and examples of the type of trades supported so far include an apprenticeship in vehicle spray painting, vehicle panel beating, football, tattooing plus a beautician course.
Funding can be provided to support a variety of different items and costs associated with pursuing a particular trade including the following:
Safety clothing
Equipment
Tools
Travel
Training costs
If you would like to apply, simply download a Chris Stocks Application Form
If you require further information, are having trouble completing your application, or would like an update on a previous submission, please call us on 0161 222 4003 or [email protected]